To start at the beginning, I've been little quiet recently. There are a lot of personal issues that I'm currently dealing with, which will become more apparent in future posts! Watch this space !!! Blogging is hard, to have to find the space, the free-time and the energy to post…….. but that's another story.
Ummmm, perhaps you might also have noticed a …. blog facelift! A different look, but the same outdoor passion and adventures!
I'm going through a pretty miserable time, at the moment, and to say my mood is quite low is a bit of an understatement. I'm feeling very down in the dumps and finding it hard to be up-beat and positive. But, what happened today made me understand how spending time in the outdoors can change all of that.
The weather, at the moment, is horrendous. It's very difficult (in my work) to deliver our usual trips. The rivers are flooded, it's very cold, biking is too wet, and so we are finding that the only activities that we can deliver are walks. Luckily, as we are based in Wales, we have the most amazing places to visit. Today, we chose the Gower. This is one of my most favourite places to visit, as I have such wonderful memories both as a child, and with my work, but also as a parent. We've walked, camped, gone coasteering, and food foraging, we've surfed…. the list is endless.
Back to today. We jumped out of our mini bus with full winter kit on, ready for the wind and the rain. We headed along the Welsh coastal path towards Three Cliffs Bay. Being sheltered in a forest, we were very lucky to stay largely dry and, as we stepped onto open ground, I was surprised when the rain stopped and we were met with blue skies!
It was had to be a sign that it was going to be a good day.
As I came out of the forest, I saw the cliffs in front of me and I let out a huge sigh. I instantly felt relaxed, as it was so nice. Two of my young people and I just stopped, stood, and enjoyed the moment.
My beautiful view
It really was an instant hit of relaxation. After spending some time enjoying the view, we headed over to the ruins of Pennard Castle. The castle ruins are perched on the edge of the valley and show a stunning view, looking towards Three Cliffs Bay.
We spent some time exploring the ruins, talking about the history of the castle and what it might have been like to live there. It was great to hear our group of inner city young people getting into the stories, and appreciating their new surroundings.
After exploring the castle ruins, we headed towards the stunning view of the cliffs. The wind started to get stronger, but it was amazing to be outside, and not stuck in a small office feeling very sorry for myself. The scenery was stunning, and our group just loved being outside.
Who wouldn't be happy seeing these views. It absolutely made my day. After lots of picture-taking, we found a little area that was sheltered from the wind, and had our lunch. We washed it down with some hot chocolate from our flasks. A hearty lunch with a beautiful view.
After lunch, we strolled back along the path, swapping stories and talking through our problems, wishing that the day wouldn't end.
I started the day felling the lowest of the low, not wanting to interact or talk with anyone. But, after a bit of effort, it turned into the most amazing day. Getting outdoors, and being blown around by the wind, I felt so different.
OK, my problems were still waiting for me when I got home but, for a day, I forgot them.
The interaction with the young people in the group, speaking of future plans, what our dream jobs would be, but, most of all, our dream, hopes and desires, kept me grounded, in touch with the real, immediate issues of life, but also in tune with the incredible, vibrant stimulus around me.
Some days, it's great to be outdoors!!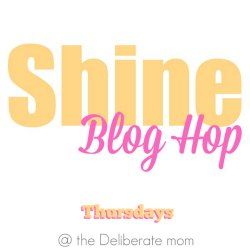 This time of the year can make getting outdoors a bit difficult. It's cold, it feels like it's continually and constantly raining, and the evenings get dark so quickly that it's no wonder that most people simply want to stay at home and hibernate.
However, hibernation is not an option, especially when I believe in promoting the enjoyment of the outdoors in all weathers.
I decided to try a new experience with my daughter this week. After school we headed down to a local nature reserve, called Cosmeston Lakes, in Penarth. Cosmeston Lakes was opened in 1978, and was designated as a local Nature Reserve in 2013. Visitors can explore over 100 hectares of lakes, reed beds, woodlands and meadows. It really is a fantastic place for a family exploring adventure.
We parked the car as it was just getting dark. I know the environment there very well, so I wasn't worried about walking and exploring in the dark, and I always carry hand torches and head-torches in our kit. Cosmestion is well-known for the swans that live on the lake, and I can remember my mum and dad taking me there, as a child, on Sunday afternoons to feed the swans. It's a great place to introduce young children to wildlife and the wild environment.
We trampled through the smaller parts of the forest that surround the lakes, looking for animal homes and tracks, but mainly just getting our wellies covered in mud by jumping in the puddles.
We then headed over to the bird watching hut. It's located away from the normal public path, so that it the noise doesn't disturb the experience of looking and listening for a huge variety of wildlife that you're able to encounter.
Then, after a quick bite to eat we sat cuddled together on the benches and just listened. We could hear the geese flying around and making their calling noises, we heard splashes in the water from other nocturnal birds and animals swimming around. There were little tweets from the dozens of birds that live in the area, rustlings in the surrounding trees, and the best sounds were from distant owls, hooting messages to each other.
It was so relaxing just to sit and take time out to listen. Every time my daughter heard a new sound, her face would light up with excitement and she would point and twist her body around to try to get a better position to hear the noises. It was a great experience.
As it started to get colder, we headed back through the forest, squelching in the mud and making ghost noises to try to scare the whits out of each other.
It really was a fantastic experience for my daughter. It would have been so easy to say we couldn't go out because of the weather and the darkness, but we made the effort and we had a fantastic time.
It really doesn't matter when you try to venture outdoors, as long as you do it within safe guidelines and within your own capabilities and experience. I really would recommend trying to get outdoors at twighlight. It doesn't even have to be at a nature reserve, because simply going out in your garden and exploring with torches would be just as exciting……. especially for little ones.
With that post-Christmas, heavy-body feeling, we decided to make the most of one of the few dry days and go for a bike ride along the paths of the Afan forest. Tentatively testing out my Dad's new bike rack; (we managed to get him a useful, proper present this year), we loaded up our 3 bikes and set off for a fun-filled day of mountain biking.
 Afan Forest Park has a number of different bike trails, ranging from a good family 'Rookie' route, up to more difficult levels such as W2 and The Wall.
I made the mistake of trying The Wall once, with my team in work. I couldn't walk for 2 days afterwards.
However, have used the 'Rookie' route for groups in work and felt that it would be an excellent track for my daughter to start her first proper mountain bike adventure. We have been on many flat tracks throughout Cardiff, but I wanted her to improve and build her skills, her confidence and her ability to negotiate a variety of paths.
The green Rookie route is mainly tarmac'd, fairly flat and with only short up-hill gradients, which gives good endurance practice. A positive aspect for children is it's wide trails with no scary drops alongside. This allows children to progress slightly ahead, without your heart jumping a little. The route also includes a "skills area" which can be avoided if needed.
It allows young riders to develop technical skills by curving around bends and dropping down small steps and stones. My daughter loved this challenge and her confidence developed within minutes as she whizzed around the corners, rode up and down the man-made hills and practiced applying her brakes to safely decrease her speed.
'Safety sign for technical skills park'
What's lovely about the rookie route is that there are picnic tables and rest stops along the way, which mean that (with a well packed rucksack) you can enjoy the day out, take your time and stop when you get hungry and, yes, we had turkey sandwiches for lunch!!
We also visited the cafe located in the visitors centre, where we enjoyed a steaming cup of tea and a delicious slice of homemade cake. We noticed some of the lunch orders coming out of the kitchen, and I think I saw the biggest plate of jacket potato with cheese and beans EVER!! The cafe was busy when we were there and so people were told that there would be a slight wait for food but, since the food was being freshly-prepared, it seemed excellent value for money and people didn't mind taking a few moments to sit down and de-brief their experiences on the various routes.
Feeling re-energised after a brief rest stop, we headed back out and did half of the rookie route again, practicing different skills and trying harder parts. It's another reason why this is a good family bike route, because you can just do a short journey, or increase your distance, depending upon abilities and ages.
Also, while out 'en route' we saw a lot of families walking, so this a great location for enjoying both activities.
We had a really lovely day. It was great to see my daughter's confidence grow throughout the day and she really got into the mountain bike  adventure, demanding to go back the following weekend!!
Also, it was good to be able to take my Dad out and show him the some of the environment that I work in. Three generations of family spending quality (and a very muddy) time together in the outdoors.
I would highly recommend visiting the site on-line before going, just to check the park and cafe opening times. It also gives up-to-date changes of the bike routes due to weather conditions or maintenance work.
For trail information, you can telephone
Afan Forest Park Visitor Centre on: 01639 850564
The Afan visitor centre opening hours are:
April to September: Monday to Friday 9.30am – 5.00pm(6.00pm on weekends and Bank Holidays)
October to March: Monday to Friday 9.30am – 4.00pm(5.00pm on weekends and Bank Holidays)
One of the most common and feared phrases I hear throughout December is…..
"……You've still gotta go out in this weather!!"
My philosophy is, as an outdoor worker, you have to adapt and just get used to working in the outdoors in the worst types of weather.
When it's summer-time and I'm at the beach, applying the sun tan lotion and jumping into the cool blue seas……. well, let's face, it my job is pretty amazing.
But, within the change of a season, I have had to go canoeing and kick lumps of ice off the front of my boat or, (and this is a favourite), after a particularly cold gorge walk, I've had to pour hot squash from my flask gently over my feet to get the feeling back into them.
After six years in this job, I'm used to the highs and the lows, and I wouldn't have it any other way. Most days, I love my job and feel very blessed to be in this amazing role.
The motivation for this post is that, during this month, we took a group of young people for a walk up to Pen-y-Fan in Brecon. A photograph that was taken en route proves that I still have to go outdoors in all weathers.
Pen-y-Fan is the highest peak in South Wales, and is 886 metres above sea level. What I find great about this walk, is that it's accessible for so many different people. On so many different routes to the top, you get to meet people of different ages and abilities. This is a lovely way of meeting and chatting to other outdoor people.
It's also wonderful, as getting to the top is so achievable for our young people. We take it slowly, with plenty of rest stops, but we also get such an amazing response when we get to the top. Lots of tired but smiling faces. It's such a great confidence-building activity.
So, if I could, I'd like to paint a picture of how my day started. On went my walking boots, which, after many outings, fitted my feet like a glove. Also went on the thermal under-garments, jumper, coat, hat and gloves…. that was the ferocious weather that I was going into.
With hot flasks of sweet tea and my favourite banana loaf, we made our way onto the route that starts off at the Pont ar Daf car park. By walking through the woods, you pass through the kissing gate and walk over the wooden footbridge over a small river.
You're on your way to the top if you stick on this path. It's a good solid path that can be taken at steady pace. It does take a bit of effort, but I think that's probably the reason why most people are there.
This path will take you first to Corn Du.  Don't be mistaken, as this isn't Pen-y-Fan proper, and you're not at the top yet.
The weather en route often gets colder, windier and much foggier. On this occasion, the weather changed in a heartbeat. By the time we got to Corn Du, we made the sensible and proper decision not to continue, because the weather was getting so bad.
The fact that we had to shout to each other to be heard kind-of influenced our thought process!! Before we started our descent, however, both I and my partner in "work-crime" wanted to take a photo just to say what we had endured. I think this image speaks for itself in describing the coldness and general winter-weather conditions that we found ourselves in.
I forget how many layers I have on in this picture, and I think my eyes are slightly closed because of the wind slapping me in the face. It really was a cold one, that day.
So, yes, lot's of people say "I would love to have your job"………. But mostly only in the summer time!!! I still have to go out in rather nasty weather, but I do enjoy it.
That first cup of sweet tea after being out in a storm, really tastes so good. Getting home and putting on fluffy socks and curling up on sofa feels heavenly.
I guess you have to reap the benefits and rewards wherever you can. For me, the sense of achievement in overcoming adverse odds, and also seeing the triumph in other peoples eyes in these circumstances, is a real motivator.
When all the cold-slog is done and dusted, I always think how lucky I am to be able to do what I do. I guess that my message is that you can, too.
I'm not super-fit. I just set myself little challenges and goals, and I do a "Yay" if I crack them. Little steps, and gentle stages, that's the way to go.
My job often seems like I'm living the dream but, trust me, if I can hack it, you can, too !!